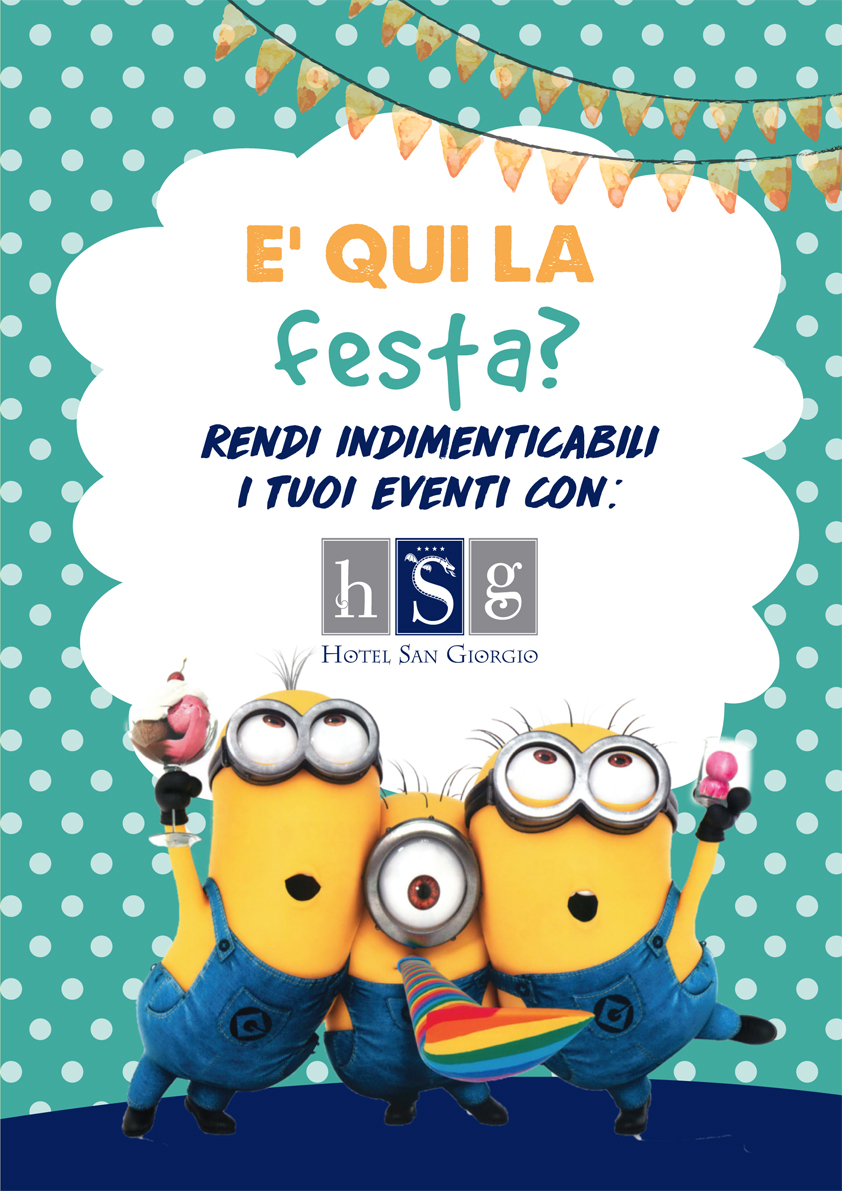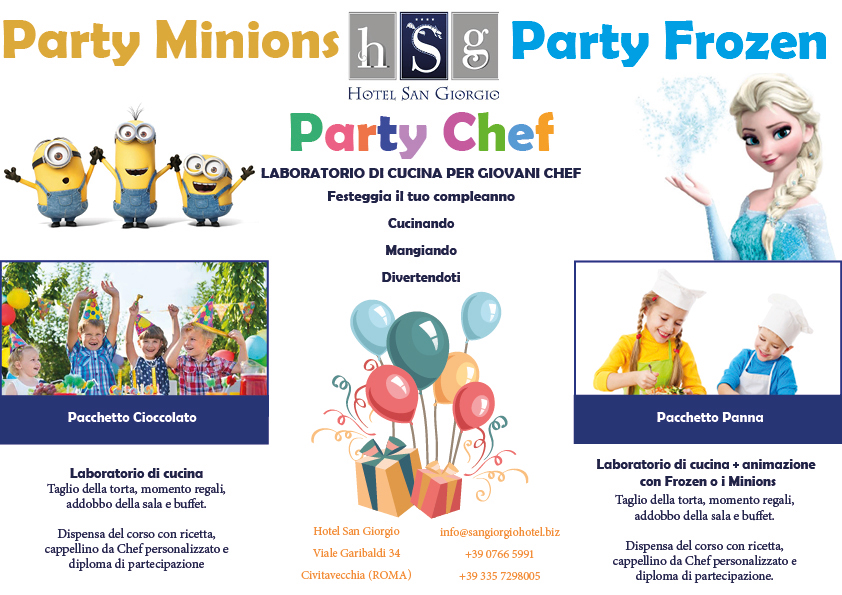 WIFI GRATUIT

Réservez sur notre site officiel, l'Hotel vous donnera internet gratuit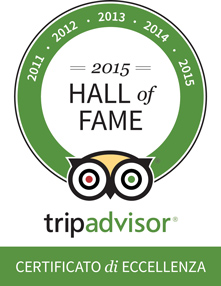 Hotel San Giorgio****
Viale Garibaldi, 34
00053 Civitavecchia - Roma (Italia)
Tel +39.0766.5991
Fax +39.0766.599230
email:
info@sangiorgiohotel.biz
Azienda Vinicola Etruscaia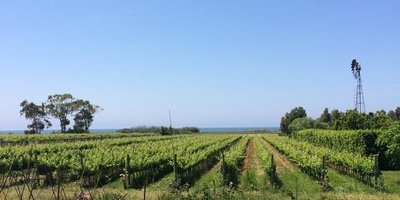 L'Azienda Vinicola Etruscaia
avec ses
vignes
qui s'étendent
sur
une superficie d'environ
six
hectares
,
à quelques centaines de
mètres
de la mer Tyrrhénienne
,
au pied
de Tarquinia
représente
l'excellence véritable
que le soleil
brille plus de
trois cents
jours
dans l'annèe
et les vents
,
constante
et souvent
saumâtre
, rafraîchir
les
raisins
et
le vin
font
très savoureux
.
Les vins
,
inspirés
par les
noms des
propriétaires de l'entreprise
,
sont
en mesure de satisfaire
tous les palais
et
sont une vraie spécialité
.
Particulièrement
savoureux
sont
la
marmelade
biologique
produit par la société
.
http://www.etruscaia.it/
Terme della Ficoncella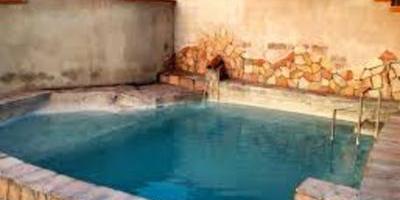 Le Ficoncella est un petit spa qui se jettent dans les eaux sulfureuses dans l'antiquité fait le Terme Taurine l'un des endroits les plus agréables à « ancienne société romaine.
Le nom vient du figuier qui se trouve dans les creux


Merci aux propriétés très bénéfiques des eaux qui remplissent les thermes, cet endroit est l'un des centres d'attraction non seulement pour les citoyens de Civitavecchia, mais aussi pour les nombreux visiteurs étrangers qui affluent vers la ville pendant les croisières.


Le Ficoncella est l'endroit idéal pour passer une journée de détente totale, disposant ainsi le stress de la vie urbaine.


L « eau Ficoncella jaillit claire et sans odeur par un bain calcaire à 56 ° C (puis il y a l'absence de sulfure d'hydrogène), et pour cette raison, l'eau peut être utilisé pour les traitements thermiques à la fois internes et externes, à travers des bains ou des boissons.


Une autre utilisation de l'eau Ficoncella est importante pour le traitement de: l'arthrite, les rhumatismes, séquelles traumatiques, les maladies de la peau, les ulcères, plaies, plaies purulentes, phlegmon, et plus encore.


http://www.prolococivitavecchia.com/turismo/la-ficoncella.html
Acquafelix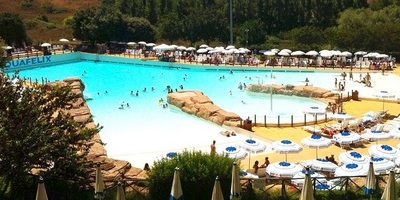 Aquafelix a été créé en 1995 et a atteint les objectifs les plus élevés de notoriété et d'appréciation dans le Top 10 des meilleurs parcs aquatiques en Italie et est un ajustement idéal pour les loisirs et le plaisir pendant les chaudes journées d'été.

Le parc aquatique a une superficie de 80.000 mètres carrés et a été construit sur des études approfondies techniques et géologiques pour adapter à la topographie particulière de la terre et de la rendre cohérente répondant aux besoins des utilisateurs, quel que soit l'âge.

http://www.aquafelix.it/home.html#in
Les plages de
Civitavecchia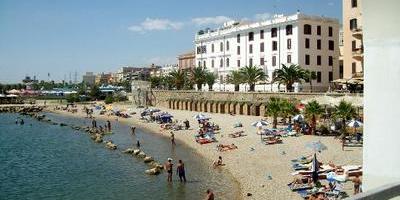 La ville de Civitavecchia a du sable, du gravier et de roches, peut répondre à tous les besoins des clients.


Parmi les plages les plus célèbres, se démarquer clairement:


Sant'Agostino


Situé à 10 kilomètres du centre-ville au nord de Tarquinia se caractérise par environ 2 km de plages de sable qui sont parfaits pour se détendre et où il est possible de jouer librement football, organiser des tournois de football, volley-ball ou
volley-ball de plage, vous détendre dans les chaises longues fournies par les établissements balnéaires ou sur le sable.


Les plages de Sant'Agastino ont aussi une caractéristique appréciée par les touristes, ce qui est particulièrement peu profonde permettant ainsi même le moins expérimenté un bain relaxant et sans danger.


La Frasca


Etendue de plage adjacente à Sant'Agostino et se prolonge pendant environ 6 km et est caractérisé par la présence de roches.


Ceci est sans aucun doute la côte la plus pittoresque, se compose de tronçons rocheux, en rails, que les travaux sculptés incessants des marées, constituent une série de criques et de baies où en particulier les enfants peuvent facilement jouer de nombreux animaux de récif de pêche.


Dans ce domaine se trouvent également le Antiche Peschiere Romane où le visiteur peut remarquer de « incroyable variété de la faune et de la vie marine, allant jusqu'à admirer, aux endroits où il est plus fort que le courant créé par les canaux, l'émergence exceptionnelle de zostères.


Cette plage est idéale pour qui veut mener des activités de plongée, car il y a une belle toile de fond que, grâce à sa structure rocheuse est un habitat naturel pour de nombreuses espèces de poissons et de crustacés.
PRIVACY POLICY
REGULATORY REFERENCES
Directive 95/46/CE of October 24, 1995 on "the protection of individuals with regard to the processing of personal data and on the free movement of such data ". Directive 2002/58/CE "concerning the processing of personal data and the protection of privacy in the electronic communications sector". Legislative Decree June 30, 2003, no. 196, "Code on the safeguarding of personal data".
DATA CONTROLLER
In the context of consultation of this site, data may be processed which involves identified or identifiable individuals. The "Data Controller" processing such data is Hotel San Giorgio, Viale Garibaldi, 34
PLACE OF DATA PROCESSING
Processing related to web services provided by this site takes place at the supplier's premises and the data are processed only by technical staff, properly appointed to carry out the processing, or by people appointed to carry out occasional maintenance operations.
KINDS OF DATA PROCESSED
Navigation data
Computer systems and software procedures enabling operation of this website, during their ordinary operation, collect some personal data the transmission of which is implicit in the use of Internet communications protocols. Such information is not collected to be associated with identified interests, but by their very nature they might make it possible to identify the users. This class of data includes IP addresses or domain names of computers used by users connecting to the website, URI (Uniform Resource Identifier) addresses of requested resources, time of request, method used to submit the request to the server, the size of the file obtained in reply, the numeric code indicating the response given by the server (successful, error, etc.) and other parameters involving the operating system and computer environment of the user. These data are used only in order to obtain anonymous statistical information about the website and to ensure its proper operation, and are deleted immediately after being processed. Furthermore, such data may also be used to ascertain liability in the event of computer fraud against the site.
Data provided voluntarily by the user
Optional, explicit and voluntary delivery of personal data by the user in the registration forms available on this website imply later acquisition of the data provided by the sender, needed to deliver the requested service. Specific summary information will be provided or displayed on the website for specific on-demand services.
COOKIES
This website uses so-called cookies for purposes strictly limited to transmission of session identification data (consisting of random numbers generated by the server) needed for safe and efficient exploration website. However, should the user prefer not to receive any kind of cookie on his computer, from this or from any other website, he may raise the privacy protection level of his browser using the appropriate functions. Hotel San Giorgio reminds you that, pursuant to article 7 of Legislative Decree of June 30, 2003, no. 196, those who use such solutions have the right, at any time, to demand deletion of information collected using cookies.
OPTIONAL CONFERRAL OF DATA
Except for what was specified concerning navigation data, the user is free to provide his personal data. However, refusal to do so may make it impossible for him to obtain what he is requesting.
MANNER OF PROCESSING
Personal data are processed, also using automatic instruments, for the time strictly necessary to achieve the purposes for which they were collected. Specific safety measures have been taken to prevent loss of data, illicit or improper use and unauthorised access. Hotel San Giorgio has taken all the minimum safety measures required by the law and on the basis of international standards, it has also taken further safety measures to cut down to a minimum any risks involving confidentiality, availability and integrity of data collected and processed.
SHARING, COMMUNICATING AND DISCLOSING DATA
Collected data may be transferred or passed on to other companies for activities strictly connected and instrumental to the operation of the service, such as management of the computer system. Personal data provided by users who submit requests for delivery of information material (brochures, information material, etc.) are used only in order to provide the requested service or performance and will be disclosed to third parties only if necessary for such purposes (companies providing packaging, labelling and shipping services). Apart from such cases, the personal data will not be disclosed or transferred to anyone unless provided for by contract or permitted by the parties. In such cases, the personal data may be disclosed to third parties, but only and exclusively in the case where: a) there is explicit agreement to share such data with third parties; b) it is necessary to share the information with third parties in order to provide the requested service; c) it is necessary to fulfil demands by Court or Police Authorities. No data coming from the web service will be disclosed.
RIGHTS OF THE AFFECTED PARTIES
Parties to whom the personal data refer have the right at any time to obtain confirmation that such data exists and to be advised of their content and source, the right to have inaccurate and/or incomplete data updated, rectified or supplemented, or the right to obtain correction of the data (art. 7 of Legislative Decree of June 30, 2003, no. 196). Pursuant to the same article, the party affected has the right to demand erasure, transformation into an anonymous form or blocking of data processed in breach of law, as well as to object, for legitimate reasons, to processing of such data.
AMENDMENTS TO THESE PRIVACY POLICIES
Hotel San Giorgio regularly checks its privacy and security policy and, if necessary, updates it depending on changes in the law or in organisation or required by technological developments. Should the policy be updated, the new version will be published on this page of the website.
QUESTIONS, COMPLAINTS AND SUGGESTIONS
Anyone interested in further information, in providing suggestions or in making complaints concerning our privacy policy or the manner in which our Company processes personal data, may write to Hotel San Giorgio, Viale Garibaldi, 34 or to .